To see as an RSS feed in your browser, you can click the icon here.
You can also subscribe to our Latest News cast by copying and pasting the following URL to your favourite Reader program.
The address is : http://www.matrixproductions.com.au/newsfeed.php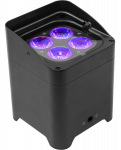 ---
---
---
Auction Time!
Thu, 19 Jul 2018
Our latest auction is now online and includes lighting, audio, staging, trussing, 3 phase,...
Read More..
---
DC Productions
Wed, 16 May 2018
We are proud to announce that we have recently acquired the local audio production company DC...
Read More..
---
---
Website Update
Fri, 9 Feb 2018
We have today updated our website. We hope the new layout makes it easy to get to the...
Read More..
---