Dance Floors
Everyone loves getting up on the dance floor at the end of a great night, so contact Matrix Productions today to book for your next event.
We have indoor traditional parquetry dance floors available to hire in the Perth area in a variety of sizes.
Our experienced team can deliver and install or you are welcome to collect and return yourself.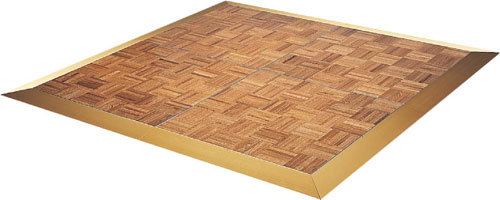 So how large a dance floor do you need for your event? Here is a handy guide:
3m by 3m - suitable for up to approx 60 guests
4m by 4m - suitable for approx 60 to 100 guests
5m by 5m - suitable for approx 100 to 150 guests
As a general rule of thumb there will only be between 30 and 50% of guests on the dance floor at any one time. These numbers will o
bviously vary depending on how keen everyone is on getting up and having a good time :)

Our price list is shown below for reference.

Please contact our team on 9371 1551 or via our online contact form to discuss your requirements.


DANCE FLOOR PRICE LIST
Matrix Productions
(08) 9371 1551
sales@matrixproductions.com.au

*All prices include GST

DANCE FLOOR:

INDOOR DANCE FLOOR
Description

1st day

Next day

Weekly

 
 
 
 

Parquetry Dance Floor Panel

22.00

5.50

44.00

 

920mm x 920mm Indoor Only

 
 
 

 with gold aluminium trim

 
 
 
 

Delivery additional

 
 
 

 
 
 

Sample sizes including metro delivery and installation:

 
 
 
 

3m x 3m Dance Floor

440.00

49.50

638.00

 

4m x 4m Dance Floor

594.00

88.00

946.00

 

5m x 5m Dance Floor

792.00

137.50

1,342.00

 
 
 
 
Please contact Matrix for a confirmed quote