Event Lighting Hire Perth
Lighting is an important visual aspect of any event and can really make a point of difference to ensure your event is memorable and enjoyed by all.
At Matrix Lighting Hire Perth we pride ourselves on our ability to provide the best outcome for our clients and so we offer an extensive range of lighting options for stage lighting, theme lighting, mood lighting, dance party lighting, band lighting, corporate event lighting, the list goes on and on.
Our technicians can deliver and install the lighting equipment (as well as your other production equipment as needed) or you are welcome to collect and setup yourself in most cases if this is a preferred option.
Please contact our helpful team on 9371 1551 or via our online enquiry form on this page to discuss your lighting and event needs. We will be able to assist you to determine the type of lighting that you require and how we can being your ideas to fruition.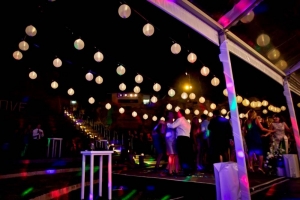 Our lighting equipment only pricelists are able to be viewed here - Lighting Pricelists