Staging Perth & Dance Floors Perth
At Matrix Productions we can  assist you with all of your staging and dance floor requirements for your event in Perth.
We have a range of staging and can provide corporate stages for presentations, school production stages, dance event stages, band stages and indoor and outdoor stages for all events.
Depending on your application we have carpeted and wooden surfaces for our staging and can also cover our indoor stage in coloured vinyl of your choice that looks great for fashion events!
We have a range of mobile trailer stages that include a roof which are perfect for community events and concerts. For larger events we can also provide ground support truss structures to rig an impressive lighting show.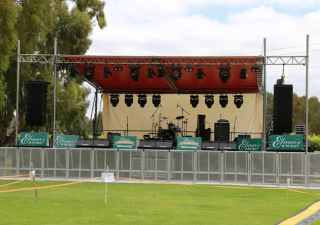 If you need a wheelchair or disabled access ramp for your event we also have that capability. Whatever your event staging need we have you covered, so please call our team today on 9371 1551 or contact us via the enquiry form.

And if you require an indoor dance floor we have a lovely parquetry wooden dance floor available to ensure you can dance away to your heart's content.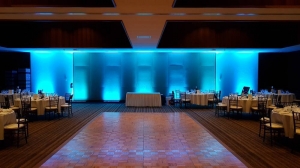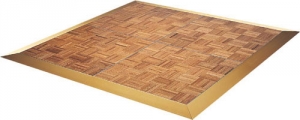 Our equipment only prices are able to be viewed here - Staging Pricelist and Dance Floor Pricelists